Nowadays, Champagne is more often related to apetizers, but a few years ago, Champagne was mostly consumed with a tart or cakes for the afternoon tea.
It is still pretty common in England to find wines at tea party. And for the ones who prefer to enjoy Champagne instead of tea, they came up with a special name for it:
    The ROYAL TEA PARTY

What I chosed to prepare for our DIVA CHINA royal tea party:
    – Nutella stuffed Muffins

    – Apple Pie

    – Dentelle Pancakes

With a Champagne : Champagne Gosset-Brabant Nature Grand Cru Brut
Nutella Stuffed Muffins recipe 
From a recipe of FashionCooking :
Makes 8 muffins
INGREDIENTS
280g flour
100g sugar
1 packet of baking powder (11g)
1 pinch of salt
10cl milk
1 plain yogurt (150g)
2 eggs
100g melted butter
a jar of Nutella
50g hazelnut chips or praline chips
INSTRUCTIONS
Prepare the hearts of Nutella:
Using 2 teaspoons create 8 Nutella balls and arrange them on a sheet of baking paper on a board. Let them set at least an hour in the freezer.
Prepare the muffins:
After the balls have set for one hour preheat your oven to 180 °.
In a bowl, mix all dry ingredients: flour, sugar, baking powder and salt. In another bowl, mix the beaten eggs, milk, yogurt and melted butter.
Pour the liquids into the dry ingredients and mix just enough to incorporate the flour.
Line a muffin tin with muffin cases and pour a large tablespoon of dough in each.
Add a Nutella ball per case and top with another large tablespoon of dough.
Little tip: allow the muffins to set for 5 minutes before putting them in the oven. It prevents the muffins from overflowing on the sides and helps them puff straight up.
Bake for 20 minutes.
Let the muffins cool for 10 minutes out of the oven in the muffin tin before transferring them on a baking rack to cool.
Decorate the muffins:
Protect your work surface of a sheet of baking paper and place over it the rack with the muffins. Heat 2 tablespoons of Nutella in the microwave. Dip a fork into the liquid Nutella and ice the muffins. Sprinkle with chopped nuts.
Enjoy the muffins immediately or keep them up to 4 days in an airtight container.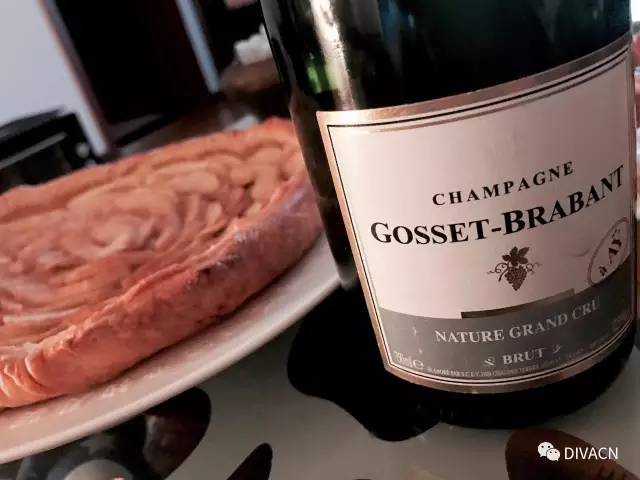 For this revisited tea party we had the pleasure to enjoy a
Champagne Gosset-Barbant Nature Grand Cru Brut.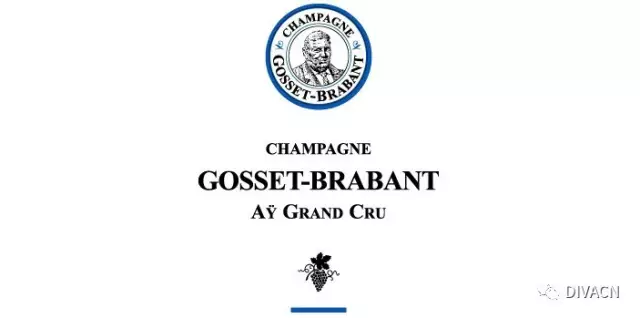 This historical cru is located at the crossroads of the Marne Valley, the Montagne de Reims and the Côte des Blancs. Since the Renaissance, the wines of Aÿ, quiet wines red, white or gray, acquire a particular reputation among the wines of the province of Champagne.
The Gosset family cultivated vines on these terroirs of noble origins for more than 4 centuries. Jean Gosset, in love with the land, seconded by his wife, develops the vineyard which he transmits to his children, Michel and Christian.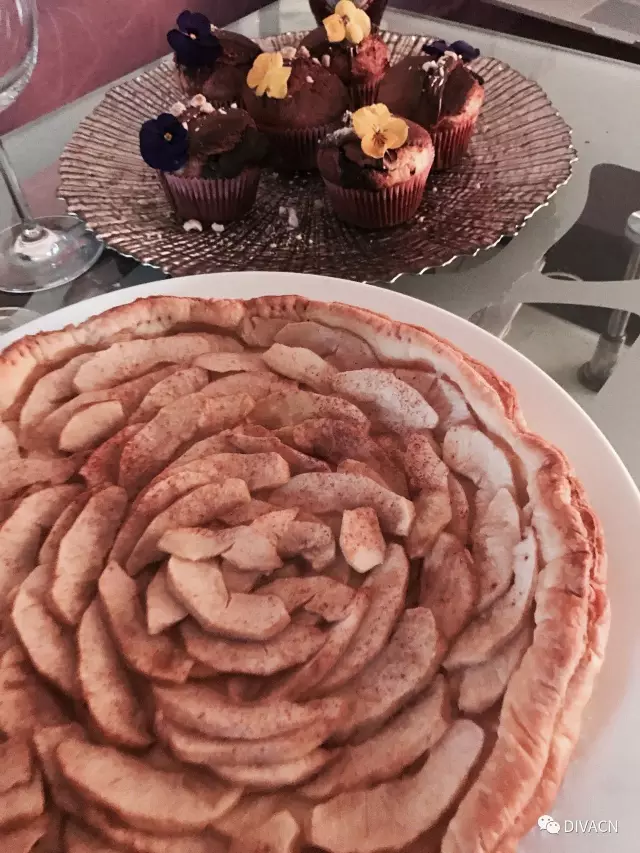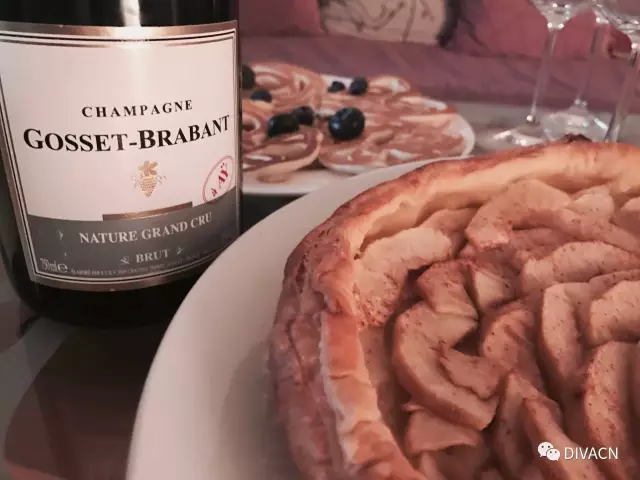 This Champagne without any dosage, in it's pure state, is made without artifice, and makes the happiness of the amateurs, and the pleasure of informed palates.
ASSEMBLY
80% Pinot noir d'Aÿ, 20% Chardonnay. This wine is made without any sugar dosage.
TASTING
It's robe of a luminous gold animates a very smooth effervescence. It's nose is fresh, lively, well marked by Pinot Noir. There are slightly smoky anf fruity notes like black berries, elderberry, and straberry. It's mouth is long, spicy, which shows a beautiful freshness. A very pure wine.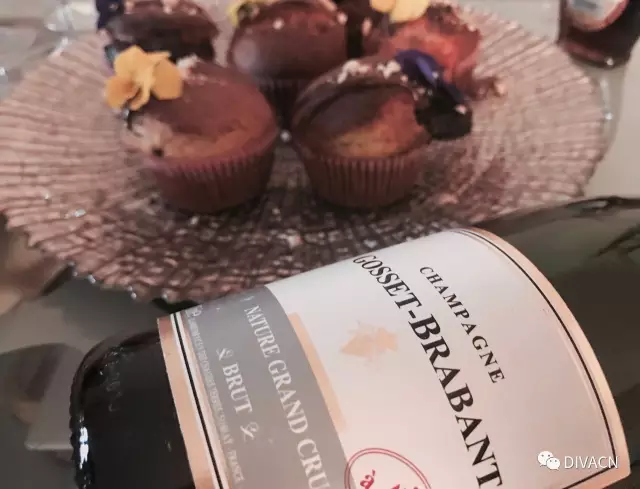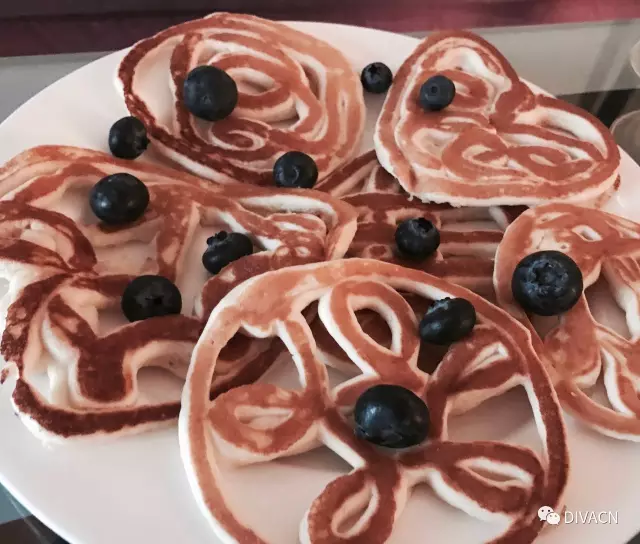 I have also tried the Dentelle Pancake, which I have a little trick for:
– Prepare your favorite crepe recipe
– Pour 2 spoons of flour in a bowl, and incorpore gently the crepe preparation in order to make it thicker.
– Place the mixture in a pastry bag and draw directly your forms in the pan fry ! This recipe also works with pancake mix for the less courageous ones…
Let us know which pairing would you like to discover next month! 
---
Follow us on Wechat, Weibo, Facebook and Instagram for DIVA CHINA's latest updates!

WeChat: AllInWine
Weibo: Allinwine
Instagram: Diva.China
Facebook: Diva China
LinkedIn: Diva China